Functions & Event Space - Wanaka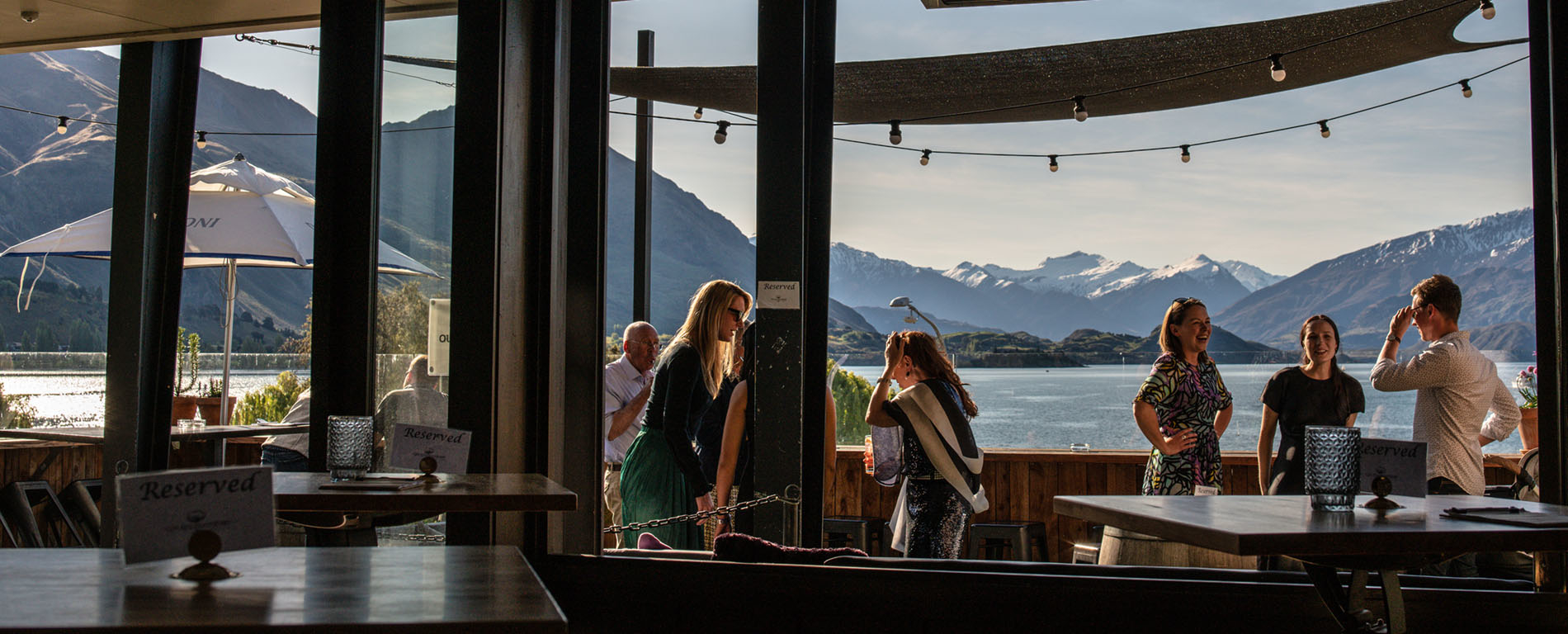 Overview
---
We are a bar, eatery and entertainment venue that is capable of hosting small or large groups.
We have a private room at the front of our venue which is suitable for groups of up to 40 which has stunning lake views, a balcony which can be hired or reserved or small areas of our bar can also be booked.
FUNCTIONS & VENUE HIRE
We're in the business of making your next private function, party or wedding effortless, scenic and memorable. Let the Wanaka lake set the dreamy backdrop to for your event venue as our staff accommodates all of your needs.
Sip cocktails on the balcony as the sun sets over Lake Wanaka and take in the best of what our town has to offer. The venue transitions beautifully throughout the day from bright and spacious to cosy and warm in the evening, creating a welcoming ambience any time of day. The spacious venue has areas for sipping and chatting, playing pool, dancing and enjoying the unparalleled views.
To keep your guests entertained we can accommodate both bands and DJ's with ease. Our talented bartenders can work with you to create bespoke cocktail menus or themes to ensure everything is just right. We have a range of caterers that we work with to bring fresh, local food to your guests with a variety of options to suit any dietary needs. We have lift access to assist all guests at our function venue.
We can accommodate a range of events, including wedding ceremonies and receptions, birthday parties and anniversaries, corporate events and anything else you might like to celebrate. We've got options to suit every budget so please pop in for a chat or contact us.
www.barnumber8.co.nz